Become an ambassador
Calling all community super stars
We invite you to apply to become a Walking Talking ambassador today! On this page we will outline the process of becoming an ambassador, what you will receive if you become one and what is expected of you as a community super star.
becoming an ambassador
01
Read the rules
Make sure you have read all the rules and what it means to be a Walking Talking ambassador.
02
Submit application
Submit the form below with all information. Make sure that you have the most recent app downloaded with a registered account.
03
Review
We will process and review your application.
04
Get access!
If your application is accepted you will hear from us and receive all information going forward.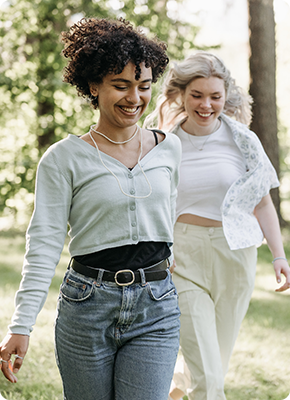 What does it mean to be a Walking Talking ambassador?
Being a Walking Talking ambassador means that you are a super star and supporter of your community. You will get full access to all features of the app – We want to support you in creating fun, engaging and active walking networks. In turn you help us reach people on our mission to eradicate loneliness and dangerous sedentary lifestyles that are growing in our society.
You will receive
Access to Walking Talking Pro – app
Access to the full public Walking Talking community
Potential to create your own private network for your community
Continued support from Walking Talking
What we expect from you
Create at least 4 walks in the app per month
Be willing to post about us to your social media/network and give more people the opportunity to join